Serving the Valley Since 1969
Butler Hansen, PLC
1734 E. Boston St.
Suite 101
Gilbert, Arizona 85295
Phone: (480) 497-1250
Fax: (480) 497-0622
Office Hours
January 1 to June 30
Monday to Friday: 8am to 5pm
July 1 to December 31
Monday to Thursday: 8am to 5pm
Friday: 8am to 12pm

Your Prosperity is Our Number One Priority
Experience
Since 1969, we've provided services for individuals and businesses from a wide variety of industries. Put our experience to work for you. We give you more than just numbers. You'll know what they mean in real terms. Which indicators point the way to growth or trouble down the road? Get the answers to these and many other questions from us, today.
Your Full-Service Certified Public Accounting Firm
What does full service mean? It means meeting all of your financial needs. Whether you're in need of tax preparation services, assurance services, consulting  or accounting services. We provide the guidance that brightens the outlook for your future. View our most recent peer review report.
Convenience
We know that building our relationship with you means more than quality, timeliness and professional work. It also means convenience. Because we know your time is valuable, we offer convenient appointment times for individuals and as well as for business owners. Make Butler Hansen your partner for success!
Planning
We want to help you protect yourself, your family and your business by planning today. That's why we offer financial, retirement and estate planning. Find out how to reduce your taxes. Learn about debt-management. Secure the well-being of your family's future by planning your financial needs today.
Courtesy
Dedication to top-notch service and individual attention: That's what you'll get from Butler Hansen! We work with you to develop strategies that work for you. Have tax or retirement questions? Concerns? We'd be happy to schedule an appointment. Just ask!
Assurance Services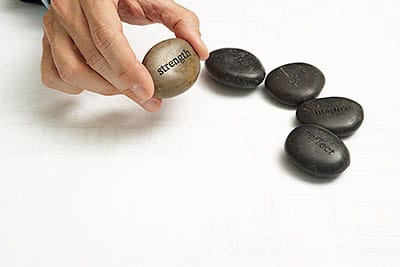 Butler Hansen provides assurance, tax and consulting services for a variety of industries. One of the industries that we specialize in is community associations. Butler Hansen has a team of professionals who provide audits, reviews, compilations, tax and advisory services for the community association industry.  Additionally, Butler Hansen promotes education within the industry by providing educational seminars to community board members, community managers and others. Please contact Paul Hansen regarding a proposal for any of our community association services.
Taxes
Did you know our tax services go beyond preparation? That's right! We're also there to help reduce your tax bill through professional planning. Even to represent you or your business before the I-R-S. If your number comes up for an audit, our expertise assures you the best possible outcome. You may not even have to talk to the I-R-S! So get all the tax breaks, all the strategies, and electronic filing from us. When it comes to taxes, we've got what it takes to give you peace of mind.
Peer Review
As an AICPA member active in the practice of public accounting and issuing reports in accordance with AICPA professional standards, Butler Hansen, P.L.C. is required to submit to a periodic peer review. The results of that peer review are here: Peer Review Report for Butler Hansen PLC.