Serving the Valley Since 1969
Butler Hansen, PLC
1734 E. Boston St.
Suite 101
Gilbert, Arizona 85295
Phone: (480) 497-1250
Fax: (480) 497-0622
Office Hours
January 1 to June 30
Monday to Friday: 8am to 5pm
July 1 to December 31
Monday to Thursday: 8am to 5pm
Friday: 8am to 12pm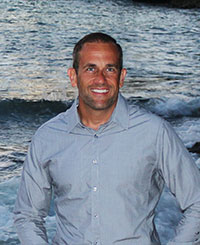 You can contact Paul at phansen@butlerhansen.com
Paul Hansen began his accounting career in 1999 in the tax division of McGladrey & Pullen, LLP, a large national public accounting firm. In 2000 he joined the firm of Vance, Butler, Squires & Jones, P.C., CPA's, a predecessor to Butler Hansen, P.L.C. He was made a principal in the firm in 2006.
Paul manages and directs a team of professionals that provides financial reporting services, tax and advisory services for the community association industry.
Paul and his team are well respected in the community association industry for providing quality audit, review and compilation services. In addition to providing quality services, our philosophy is to be value added during every stage of an engagement.
The firm provides services for hundreds of communities, which range in size from smaller sub associations to large master planned communities. These communities may be under homeowner control or developer control, self-managed or managed by professional community management companies.
Paul promotes education within the community association industry by providing educational seminars to community board members, community mangers and others that work within the community association industry.
Paul was raised in Northern Utah before moving to Arizona to complete his accounting education at Arizona State University. Outside the office, Paul's life revolves around his wife and three children. Paul and his college sweetheart, Michelle, love to travel together and have a special affinity to the Pacific islands. Paul enjoys snorkeling, scuba diving, working out, camping, hunting, fishing and reading good books.
PROFESSIONAL DESIGNATIONS
CPA – Licensed as a Certified Public Accountant in Arizona in 2003
PROFESSIONAL AFFILIATIONS
American Institute of Certified Public Accountants (AICPA)
Arizona Society of Certified Public Accountants (ASCPA)
Arizona Association of Community Managers (AACM)
Community Associations Institute, Central Arizona Chapter (CAI)
EDUCATION
Bachelor of Science in Accounting – Arizona State University in 2000